In this overview you will find some interesting Sugar Daddy experience reports. We not only reveal our experiences, which we have had, we also checked with friends and other Sugar Babies from forums. Not everyone has had good experiences, others have come to their dream life this way. So that everyone can get a better picture, we have attached so many different experiences so that everyone can form their own opinion.
Sugar Daddy testimonials
First of all, it should be mentioned that this is only a collection of statements and experiences. Ultimately, nobody can know exactly what the real background is / was. Anyone can have good and bad experiences in sugar dating. This can affect men, but also women. It also always depends on the respective person. The following testimonials can help you get an idea, but things can also turn out very differently. So don't take it too seriously. For data protection reasons, we only name the people Sugarbaby, but not the correct or forum names.
Editor: My bad Sugarbabe experiences were where men only wanted sex. They made a big impression, but in reality they had nothing to offer. For them it was just an attempt to get women to bed quickly. Unfortunately, such men still exist today, which is why you should be careful when dating. It is better to question everything twice and to check it if necessary, so you will not be disappointed. We have already made our own detailed article about our experiences, so take a look at it.
Sugarbaby 1: After almost a year of WYP, I finally found Mr. Right. It was a struggle until then, but in the end it was worth it for me. It was the inner values ​​that ultimately convinced me. He has good financial resources but is not an enormously wealthy man. But I don't need …
Sugarbaby 2: In my experience, there are a lot of fakes on the sugar dating sites. Many are obvious, with others I was unsure. It therefore takes a lot of time to research. It works anyway, because I've had a lot of dates. The right one has not yet been included. I can only recommend everyone not to blindly engage with men. Dating scam is a sensitive issue. As soon as someone asks for money, cancel contact immediately!
Sugarbaby 3: I am probably one of the few women who have already met the right man on their second date. Granted, I wasn't picky, I just wanted to enjoy wealth. I told my sugar daddy that too. I suppose that merciless honesty ultimately got him to choose me. We have an open relationship and everyone can do what they want. Certainly not something for everyone, but I don't mind. We're driving very well at the moment. I looked at WhatsYourPrice.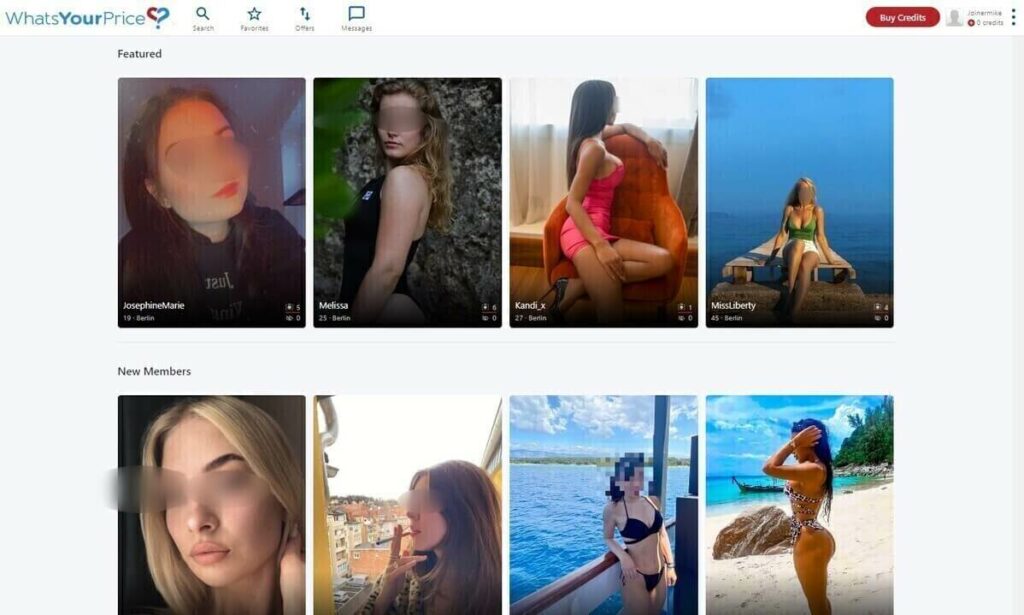 Sugarbaby 4: When my date took me to a conventional pizzeria in Dresden, I was speechless for the first time. In his profile he advertised that he just wanted good conversation over a classy dinner. No offense, but a pizza? Seriously? One of the many blenders on the portals that you keep hearing from.
Sugarbaby 5: Once I have enjoyed a Sugar Daddy, I don't want to go back. In Germany, however, one should forget the image of finding a sugar daddy and never having to work again. In my opinion, that is not possible here. Nevertheless, I benefit from his income and can currently lead a very upscale life.
Have you also had Sugar Daddy experiences? If so, how many do these look like? Please leave us a comment and tell us what happened.