In addition to the special dating sites for sugar dating, there are countless conventional dating sites and apps that can also be very useful. The advantage with these is that they are much cheaper. Especially sugar daddies, it is easy to find hot women there. In the Flirteezy review we introduce a new dating app, which is free and promises a lot.
Register with Flirteezy
Signing up with Flirteezy is proving to be very easy. The easiest and fastest way to do this is to log in via Facebook or Google. Registration via email is also available. You are registered within 2 minutes and can start dating.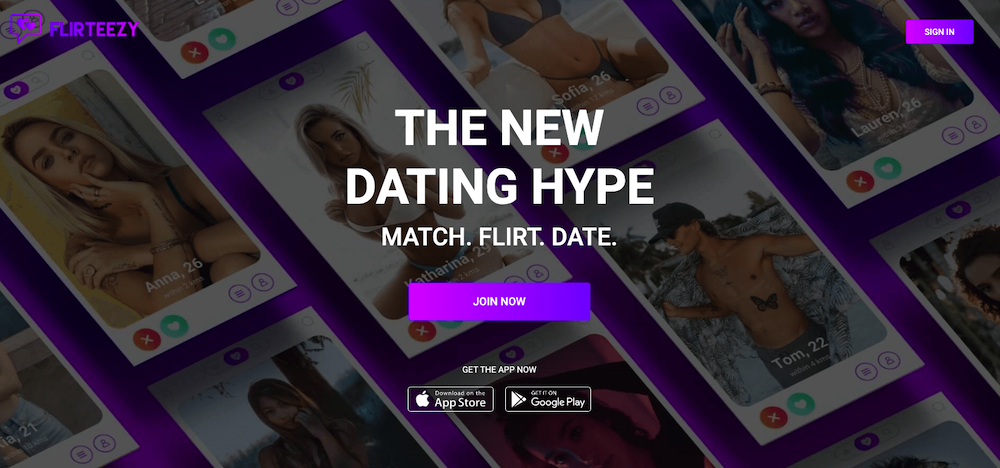 Overview and design
One of the advantages of Flirteezy is the modern and clean design. Nothing is full of trash here. The important thing is in the foreground and you can find your way around immediately. The app is very user-friendly, which is definitely a plus. In the upper area of ​​the website you can find all tabs that show the different functions. In addition to the classic search, a page with the latest pictures of the members can also be viewed here. Using the app is natural and very easy. The overview there is felt to be even better than on the website.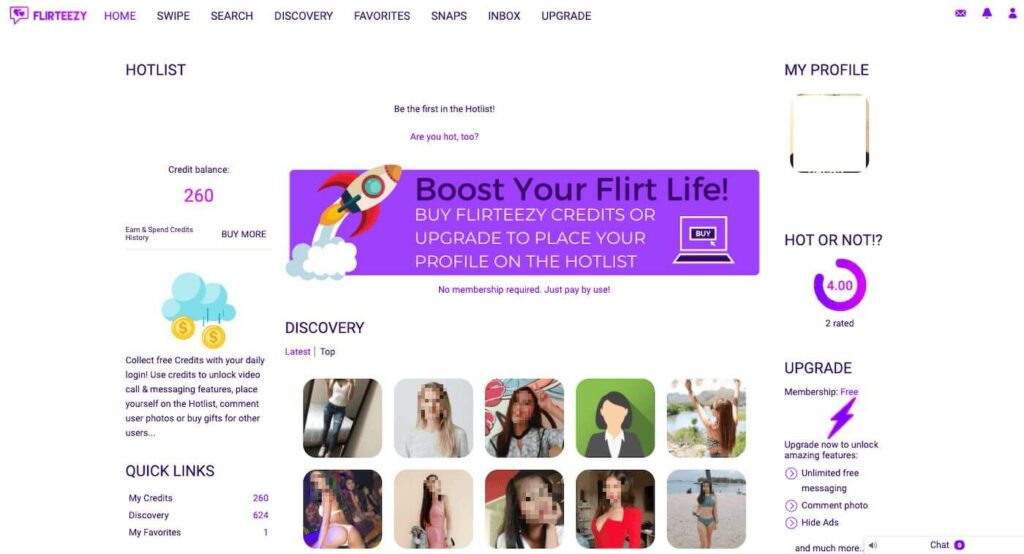 Flirteezy members
Although the Flirteezy app is still relatively new, you can already find many users. Most of them are registered in Asia. We felt we saw the most members in Thailand, Singapore and the Philippines. But men and women can also be found in Europe and the USA. Usually you can find a suitable date quickly.
If you click on a profile, you get more information. You can see the pictures as well as hobbies and all other interests. You can also see how well you fit together. As a premium member, you can also leave comments. The profiles can also be rated. The hottest women then appear in the HOT category.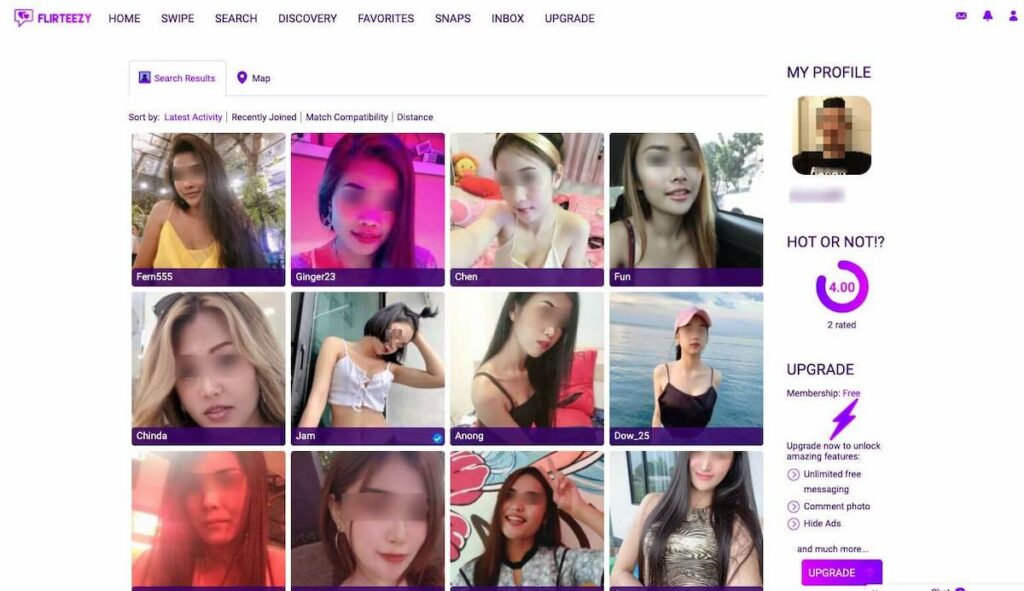 Special features of the app
Flirteezy offers some features that are very good and different from other apps. Classic swiping has now become standard in dating apps, and you can find it again on Flirteezy. But you can also search for members worldwide and get them displayed. That works for free too.
You can also see the last pictures of the members in the "Snaps" area. The pictures can also be rated, which makes Flirteezy almost a small social network. We definitely like the function.
A highlight of the app is that you can also make video calls. However, this is only possible as a Diamond member. Apart from that, the app can be used free of charge. Women generally pay nothing at Flirteezy, they have access to all functions.
Flirteezy Premium
Flirteezy is free to use. You need credits for messages and to send gifts, but you get many for free when you register. In addition, you receive free credits every day when you use it again. Once these are used up, you can buy new ones for a small amount.
But you can also opt for a premium membership. The advantage here is that you can send unlimited messages. You can also leave comments on the profiles. You will also be listed in the Hot or Not category. If you decide to become a Diamond member, you will also be listed in the hot list and you can start and accept video calls. Membership prices are very affordable, which is an advantage over other dating apps and sites.
Chances of success at Flirteezy
We see the chances of success at Flirteezy as good. Especially men who are looking for women will quickly find a sugar baby. The advantage here is that this search is easy. It is a little more difficult when you register as a sugar baby at Flirteezy and are looking for a sugar daddy. It might take some time and patience here. However, it is not ruled out.
If you are looking for a date, or just for fun, you will surely find what you are looking for at Flirteezy. The app is excellent for this. This applies to both men and women.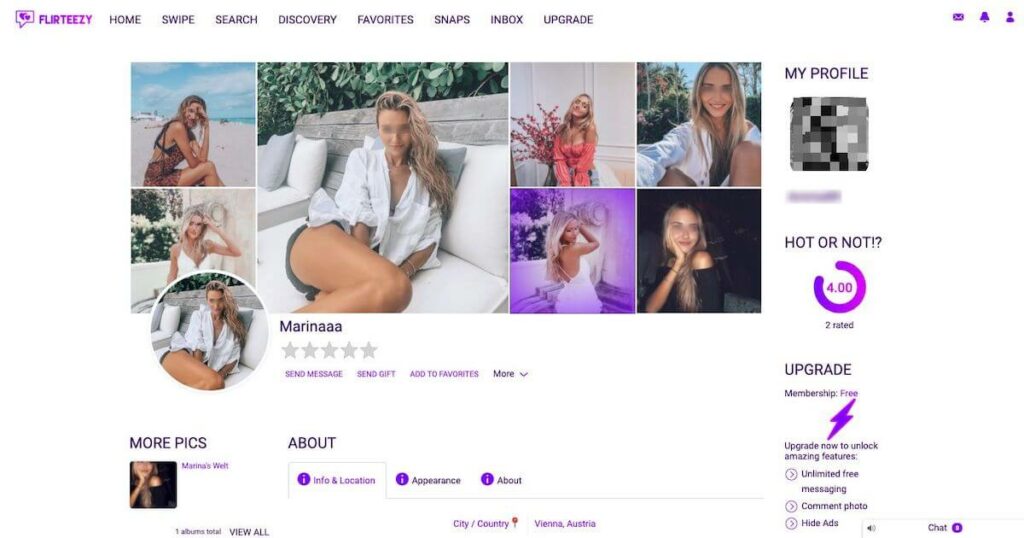 Conclusion: Flirteezy in the review
Flirteezy is a new and beautiful dating app, which is an excellent alternative to the Sugar Dating sites. It's not the best choice for sugar dating, but you have to consider the huge price differences. Since you can use the app for free and the chances are good that you will find a date quickly, you should definitely use the app as a supplement. In the overall package, Flirteezy could definitely convince across the board.