Sugar dating is not uncommon these days. There are more and more portals on which people register in order to find a suitable partner. Gay sugar dating has also become widespread. You can find all information about gay sugar dating here.
Gay Sugar Dating
In the end, gay sugar dating is just like any other sugar dating. The only difference is that the Sugar Daddy looks for a partner instead of a female partner. A gay sugar daddy is an older man who is looking for an intimate relationship with a significantly younger man. These younger men are called toy boys or boy toys. The Sugar Daddy can also be seen as a long-term sponsor or sponsor of a young man. In contrast to suitors, these are men who enter into a long-term sexual relationship and want to spend time with the other person, while suitors only pay for sexual performance and the interpersonal relationship usually does not materialize. A gay sugar daddy usually supports his toy boy financially or with gifts, such as a car or the like.
Traveling or vacationing together can also be part of it. In return, the sugar daddy receives benefits of all kinds, depending on what has been agreed between the parties. Most of the time, however, the relationship is very sexual, even if joint activities such as dinner and excursions are included and the interpersonal does not fall by the wayside. In order to maintain a long-term relationship, the toy boy expects something in return from his or her sugar daddy. These material considerations vary according to the Toy Boy's needs. Money, vacations, gifts, or living expenses can all be things a sugar daddy makes for his partner in return. This creates a certain financial dependency, which is why the relationship between people is usually determined by the so-called sponsor.
Despite everything, a sugar daddy is not a suitor, as this is not prostitution in the classic sense. It is more of an amicable relationship between the two parties, in which both sides are free to decide what to do.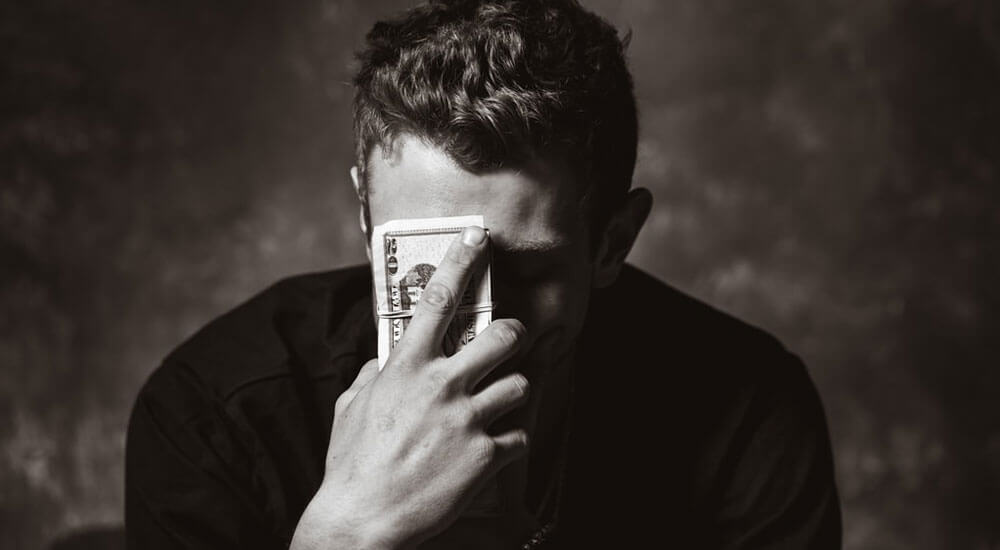 Types of Gay Sugar Daddy Relationships
As in normal relationships, each gay sugar daddy relationship is different and therefore difficult to generalize. Usually, however, intimacy plays a particularly important role. Above all, this includes sex. There are very seldom to seldom sugar daddy relationships where this kind of affection is not a factor. The interpersonal relationship therefore usually varies more clearly and depends on the agreements and conditions that have been made between the two parties. There are gay sugar relationships in which closeness and joint ventures play a large role.
Activities such as going to the cinema, having dinner together and evenings on the couch are simply a part of it. In these cases, it is a relationship that is clearly more than a purely sexual nature. The Sugar Daddy seeks affection and wants to spend time together, but without the obligations of a normal relationship between two people. Everything is a little less binding and you don't make promises to your counterpart. Both parties take advantage of the relationship, so to speak. The sugar daddy can have a much younger man by his side, while the toy boy benefits financially and materially.
Other Sugar relationships are based on a purely sexual basis and completely leave out the interpersonal part. The type of relationship that should be involved is usually clarified in advance between both parties.
Monogamy in a gay sugar relationship
The issue of monogamy in a Sugar relationship is controversial. There are seldom sugar relationships in which monogamy does indeed play a role. usually it's more of a topic that isn't discussed, as in this type of relationship you can't necessarily be expected to be the only one. Of course, this applies to both sides. Some toy boys have several sugar daddies at the same time, but sugar daddies often have several partners at the same time, if the financial means and the time allow.
Especially since it is difficult to understand with this type of relationship. In addition to the Sugar relationship, some are also firmly in a relationship and have a so-called normal relationship with a steady partner or even a spouse. In some cases an open relationship is lived, while in other cases it is a more secret affair.
Gay Sugar Dating Platforms
The dating platforms presented here are suitable for both parties to find a suitable sugar partner. So if you are specifically looking for a Sugar Daddy or a Toy Boy, you should register on one of the platforms. Many different sugar daddies and, of course, toy boys introduce themselves here in order to establish contact with one another.
WhatsYourPriceis probably the best platform for anyone looking for a sugar daddy. This is the largest dating site with over 3 million members. The Sugarbook and SugarDaddyMeet platforms are also recommended. Both sides are also very good and recommendable. One should look around one way or the other at both.